As I was creating my entry on Christmas gift ideas for people with mental illnesses, I came across a lot of books. I wanted to put all these interesting books on the list, but it would be a tremendously long list if I do so. So I decided to pick a couple of books then do the rest of the books as separate entries. If you want to check out the other books I have suggested, please click here.
Please check out the following list:
Queenie by Candice Carty-Williams
No one said adulting would be easy, but no one said it would be this hard. Following an unexpected breakup with her longtime boyfriend, twenty-five-year-old Queenie Jenkins struggles to cope, making oh-so relatable mistakes. We've all been there, which is why this heartening debut novel, with its realistic portrayal of mental illness and positive message about seeking help, will stick with you.
Obsessed by Allison Britz
When you wake up from the real-est nightmare ever…and it doesn't end: This actually happened to fifteen-year-old Allison Britz. Her perceptive memoir details the story of how obsessive-compulsive disorder swooped in and took over her life—and how she found the strength to come back from the brink.
It's Kind of a Funny Story by Ned Vizzini
High school is h-a-r-d. It's especially tough when you're growing up in New York City and attending a high-pressure private high school. Even if you've never found yourself (somewhat accidentally) in a psych ward, you can probably relate to Craig Gilner's struggles. And even if you can't, you will thoroughly enjoy this novel's story of self-discovery. Trust me.

Marbles: Mania, Depression, Michelangelo, and Me: A Graphic Memoir by Ellen Forney
Imagine Fun Home burnished by neon lights, and you'll get something close to the acclaimed illustrator's absurdly funny, startlingly anguished graphic memoir, which is both the story of her reckoning with being diagnosed bipolar and a deeply researched admonition of the dangers of equating creative genius with mental illness.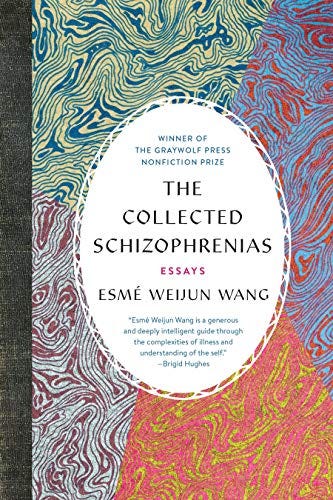 The Collected Schizophrenias: Essays by Brigid Hughes
"I tell myself that should delusion come to call, or hallucinations crowd my senses again, I might be able to wrangle some sense out of the senseless." So writes Esmé Weijun Wang in her brave and indelible memoir-in-essays about living with schizoaffective disorder. Combining raw autobiography and astute cultural criticism, she elucidates an illness so often misunderstood.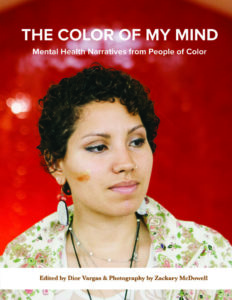 THE COLOR OF MY MIND: MENTAL HEALTH NARRATIVES FROM PEOPLE OF COLOR EDITED BY DIOR VARGAS
The Color Of My Mind is a photo essay based on the viral online photo series entitled the "People Of Color and Mental Illness Photo Project" launched in September 2014 by Dior Vargas. The project started as a result of Dior noticing an unfortunate trend in the homogenization and misrepresentation of mental health conditions and the people affected by them. Now, this photo essay seeks to highlight the diversity in the mental health community. The Color Of My Mind visually depicts the experiences of 34 individuals as they discuss their struggles, strengths, and lessons learned while living life as a person of color with a mental illness.
I hope you will find the time to read at least one of these books. I was thinking about submitting an entry of lists of books to read. Let me know on what you think about the idea. Are there any mental health books you are currently reading? Do you have any suggestions? Please comment below. I love to read and respond on what my followers say. Of course, don't forget to adult one day at a time. xoxo
IF YOU NEED IMMEDIATE HELP, PLEASE USE THE FOLLOWING:
Suicide Prevention Hotline: 1-800-273-8255
Suicide Prevention Live Chat: https://suicidepreventionlifeline.org/chat/
FOLLOW ME ON THE FOLLOWING PLATFORMS:
https://twitter.com/Only__michy
https://www.facebook.com/onlymichy
https://www.instagram.com/onlymichy/